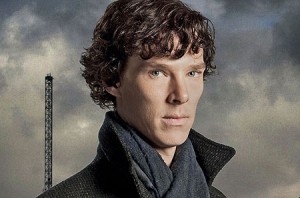 I sometimes find myself imitating a range of well-known characters when I am working in schools.
One of my regular pursuits is to sit at the back of classrooms and then give feedback to teachers. We discuss the nuts and bolts of behaviour leadership such as routines, the language of choice, boundaries, pace, praise and so on. I have to be very strict with myself during the lesson or I can turn into 'the Apprentice's Nick Hewer, wincing and grimacing at various howlers. When I hear a struggling NQT begin his appeal to a rioting class with "Guys!" I have to clamp my jaw and set my face – I don't want this poor colleague to be further dismayed by my pantomimed discomfort when he has the class to deal with.
On days when I'm supporting senior leaders with attendance it's off with the camel coat and on with the deerstalker. It should not take Sherlock Holmes to discern the issues that are affecting attendance in a school but sometimes, as with the fictionalised Met in the current series, an external pair of eyes sees things to which the institutionalised have become blind.
On one visit I asked for an analysis of Persistent Absence (an analysis mind, not a list!) and was given a long print bearing 110 names. I asked for a breakdown by year and gender. Ten A4 sheets were hurriedly brought. 14 'PA' Y9 boys, and 24 girls. Setting my deerstalker down on the table I asked in measured terms: "Did you know about this difference between boys and girls in Y9?" The attendance leader was red –faced. From the other end of the table the SENCO piped up: "That's interesting, as we have an issue with pregnancies in Y10". My response was "You'd better find these PA Y9 girls PDQ!"
 Last week I was delivering whole school behaviour training. My role here is inevitably 'stand up', somewhere between Michael McIntyre and John Bishop. Behaviour is funny.  It's not hard to find laughs in the ridiculous behaviour of children and our equally ridiculous adult responses to it. The day went well as always; the feedback was terrific and senior leaders were very happy. The question is though, how will this entertainment have impact? Too often the training becomes a 'one-off', not followed up by consultation with senior and middle leaders or embedded by staff being held accountable for implementing the recommended strategies.  
These frustrations make me all the happier to be working in a couple of schools at the moment that are engaging longer term. In Leeds and in Barnsley I'm currently working in schools who don't want a quick fix, they want my support for a change of culture. My input is varied and to use a horrid word 'bespoke'. I get to work alongside staff, uncover their own specific issues and help them deal with their own specific barriers.
It's in this longer term relationship with a school that I can see real impact….and be entirely myself.